SOME OF THE BEST CUSTOM PAINT COMES OUT OF OUR BARN!!

    Welcome to

Painted Horses, Inc.

Since 1991, Painted Horses, Inc. has produced top quality, show winning, custom paint.  If you are looking for the best, you have come to the right place!

Painted Horses, Inc. will paint almost  anything!!

If you have an antique in need of restoration,


we've got you covered!
              Do you have a metric cruiser or a sport bike from Hell?

We can paint you, too!!

Painted Horses, Inc. is a full custom facility.  We offer custom body work, fabrication, frame molding, fuel tank modification, cap relocation, stretching, and mounting. 

           Stock fenders filled and molded. Custom fenders cut, mounted, and molded. 

                                           Ground up customs built to order!

Kit bikes assembled, completed and, most importantly,

MADE TO NOT LOOK LIKE KIT BIKES!!!

This is just a taste of what we can do for you!

First and foremost, Painted Horses, Inc. is a custom paint shop. 

But, if you are in the market to give your stock bike a makeover, or building a ground up custom, here are some more good reasons to choose Painted Horses, Inc.:

1.  Anyone can bolt together a pile of parts out of a box.  It takes someone with an eye for fluid design to choose or fabricate the right parts to really complete a bike.

2.  Nobody cares how fast your bike is if it's ugly. Period!

3.  We've all seen these bikes either in a magazine or at a saloon and asked ourselves "WTF"??  Please refer to reason #1

Take a look back at motorcycle customizing history in your magazines from the 60's to present day.  The majority of all the top bikes were, and still are, built by customizers with large painting and design backgrounds.  The perfect combination of form-function-show-go.

Anyone can paint a piece of transportation black. 

If you're in the market for rolling art, let three

decades of experience build your dream!





Call Painted Horses, Inc.




at 815-943-0992 today!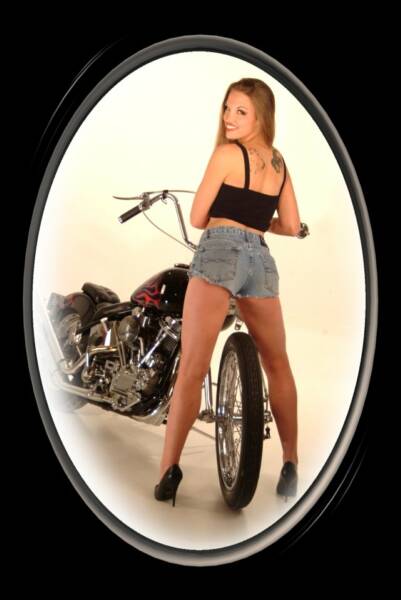 If you have a stock bike and would  like a custom,    





CALL US!
Are you building a ground up custom?



Need some color?  Flames?  Graphics?


         Or some of the most detailed murals you've ever seen??
YOU HAVE FOUND THE RIGHT SHOP!